Graduation & Course Policy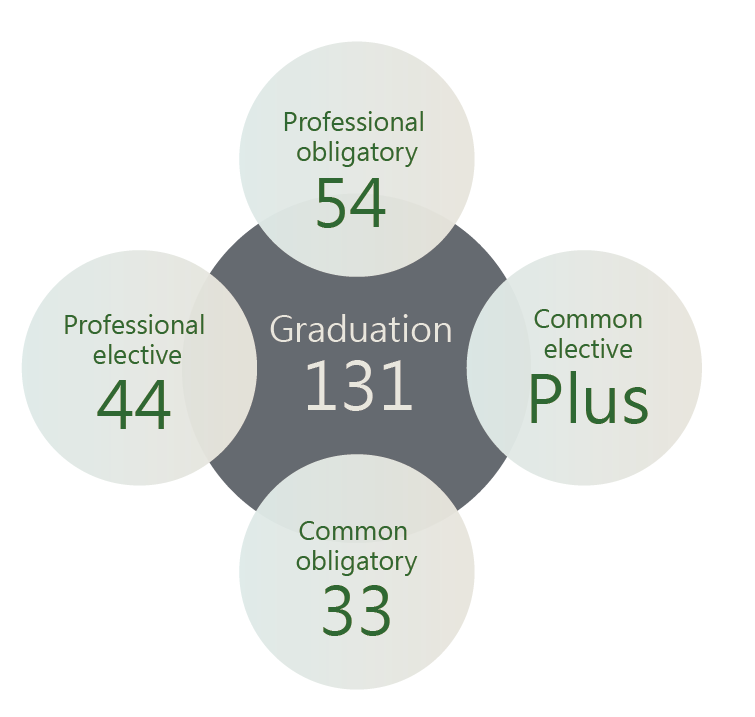 Note:
Minimum Credits for Graduation: 131
University Common Required Credits: 33; University Major Required Credits: 54; Major Elective Credits: 44 (Maximum Credits for Inter-Dept. Elective Credits: 15)
For interdisciplinary study, major elective credits are at least 8 credits for inter-departmental or inter-collegiate course taking before graduation.The same course cannot be taken twice no matter which department held by.
All undergraduate students are required to reach the minimum level of English proficiency or above as one of the necessary requirements for graduation. For more details on the relevant standards of English proficiency, please consult with the website of the Office of Academic Affairs, National Taipei University of Technology. Please refer to "

National Taipei University of Technology Guidelines for Minimum English Proficiency Requirements for Graduation

".
Teaching of Technical Fundamentals - Fundamental Experiment Classes of our department include: Oral Communication Strategy & Practice, Reading, writing and Discussion, Chinese Characters & Arts, Museology, Video Making & Expression. Above 5 are required courses; Students must complete for graduation.
Students from foreign countries, Hong Kong, and Macao, whose graduating schools are comparable in level and nature to Taiwan's senior high schools and whose graduating year is equivalent to the 2nd grade of Taiwan's senior high schools, are considered as having a level of education adequate for registering for the entrance examination for the various 4-year bachelor programs in Taiwan's universities. Suchlike undergraduate students, when admitted to National Taipei University of Technology's Bachelor programs, are required to earn extra 12 credit units from the elective courses defined in their respective departments' curriculum tables.